Orlando Counseling – Counselors
We are pleased to announce that Dana Nolan, Licensed Mental Health Counselor, will now be practicing in two locations and bringing Healthy Living Counseling to Lake County. Dana opened Healthy Living Counseling in Altamonte Springs with Tejal Parekh, Registered Dietitian, back in 2012 . Their multidisciplinary practice has grown exponentially and specializes in working with clients wanting to improve their physical and mental health and live happier and healthier lives.
Beginning January 1, 2019, Dana Nolan will also be practicing two days per week in the Clermont area of Lake County at the following address: 214 East Washington Street, Suite A, in Minneola, Florida. Prospective clients can contact Dana at 407-340-2474 or contact Dana directly with questions about her services or to set up an appointment. The Minneola office location is conveniently located just north of Clermont and is very close to Winter Garden, Oakland and Groveland.
Dana is in-network with a few insurance companies in both office locations: Cigna, Aetna, Orlando Health Network and Tricare. Self pay rates are $90 for individual counseling and $100 for couple/family counseling.
Her expertise in a few key clinical areas will fill a much needed gap in mental health care in the South Lake County area. Dana is an experienced EMDR clinician working with those struggling with PTSD and other anxiety disorders. She has trained with John Gottman and practices the Gottman Method of Couples Counseling. Additionally, she is LGBT-informed and LGBT friendly and works extensively with clients experiencing gender dysphoria preparing to or in the process of transitioning. We are sure that Dana will be a welcome addition to the existing group of behavioral health providers in South Lake County as that area continues to expand.
Making the Resolution
The new year is a time of reflection on the past and looking forward to the future. It has become commonplace to resolve to make changes in the coming year so that we are somehow a better person (thinner, happier, healthier, richer….etc.) Many times these resolutions are related to the "shoulds" that we have bouncing around in our heads. "I should be able to fit into a size 6 jeans." "I should stop smoking." "I should spend less money on coffee at Starbucks." "I should have more fun." "I should go to church more." "I should stop texting while I drive."
As a therapist, I notice "shoulds" when I hear my clients talk about their perceived failings or their goals. My philosophy is not that all "shoulds" need to be accepted as truth, but that we need to question their validity and ask if those shoulds are in line with our values as a person. Sadly, sometimes we accept the "shoulds" that we hear from others (or in the media) about how we should act or what kind of person we should be.
For a life change to be successful and lasting, we need to really connect with why it is important to us to make that change. If someone is going to quit smoking, it is not because a loved one nags them enough to do it or because a TV commercial scared them into it. People finally try to seriously quit smoking (and it usually takes a few attempts to be successful) when they are able to see that their life will be significantly better without cigarettes.
Before you jump on the band wagon on making New Year's resolutions, stop for a minute and think about what is important to you and if anything is missing in your life that would make you feel happier. Are you missing out on time with family and friends? Are you tired of feeling out of breath easily and not having energy to have fun? Do you wish you could find time for a hobby? Do you wish that your sex life was more satisfying? The answer to these questions of self-reflection should guide you towards the changes you may want to make.
Once you have figured out what change you want to make, then the challenge can be to take the steps to make it happen. You may have noticed that I just mentioned "change" and not "changes" to make. In order to increase our chances of being successful, it is best to try to one change on thing at a time. We are creatures of habit and we need to focus on changing one habit at a time. When we have had several months of establishing a new habit, then we are ready to add in another lifestyle change.
Small, incremental steps towards an attainable goal is vital. Sudden, sweeping changes towards an unrealistic goal just don't work. Telling yourself that you are going to get up at 5 a.m. every day and go to the gym is just not realistic. It is better to start with setting a goal of exercising 2-3 days per week. If you are able to achieve that goal, then add an extra day or more time per workout. Don't tell yourself that you are giving up your daily Starbucks habit all together, but tell yourself that you will treat yourself 1-2 times per week.
Don't expect perfection or berate yourself if you slip up. Change is hard and there will be times that old thought patterns or behavioral habits will trip you up. Don't throw in the towel. If your goal was to do one fun thing each weekend and you have a weekend where it just isn't possible, don't let the negative self-talk take over. Just resolve to plan something fun next weekend and move on.
Happy New Year to all my friends, family, clients and colleagues. !
Dana Nolan, MS LMHC
Licensed Mental Health Counselor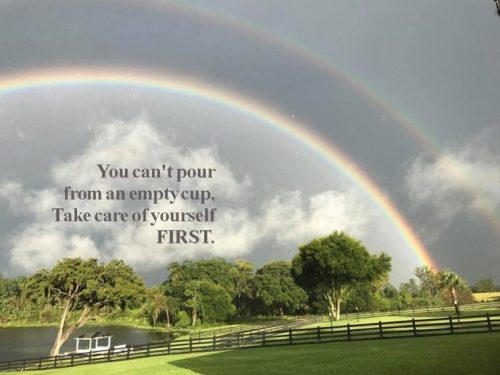 People are talking a lot about sexual harassment these days after it has been revealed that several rich, powerful men have been accused of   using their position of power or authority to abuse or harassment many, many women AND men. There is a current trend on social media to post "#Metoo" if you have personal experience with sexual harassment or abuse to show just how wide spread this type of crime is.
"Why didn't she report it?"
"Why didn't they fight back?"
"She shouldn't have put herself in that situation!"
These are all questions or comments that have been heard when the topic of sexual harassment or sexual abuse comes up. It is called "victim blaming" and sadly it's is a phenomenon that has been around for centuries. Some gender and cultural stereotypes have supported the idea that "boys will be boys" and that it is human nature for men to pursue women aggressively in any setting for their sexual fulfillment.
Blaming the person accusing someone of sexual harassment or assault is a common response after being accused of this type of activity. Shifting the focus of blame from the abuser to the victim is a classic defense and it is unfortunate that many abusers have successfully used this defense to save their job or avoid punishment. The more victims see that those accused of sexual misconduct avoid serious consequences, the more helpless they feel that anyone will believe them when they report it.
As a therapist, I have worked with far too many people who were harassed, assaulted or raped and didn't report the incident to authorities for fear that they wouldn't be believed or would be blamed for being assaulted. Many times abusers threaten their victims with being fired, being slandered, being physically abused or worse if they report the abuse to others. Those who perpetrate sexual abuse are skilled at targeting victims that they believe can be overpowered by threats.
What can you do to support victims of sexual harassment or abuse?
*Believe them! Many victims have had their complaints ignored or minimized, so they come to accept that sexual misconduct is normal and accepted behavior. If someone tells you that they have been sexually harassed or assaulted, let them know that you believe them and that it is NOT okay.
*Don't be complicit when observing others making inappropriate sexual comments or using their strength or power to harass someone. Silence equals agreement.
*Be proactive with children and teens in your life and tell them that NO ONE should ever be permitted to make inappropriate sexual comments about you or touch you without your permission.
*Refrain from making offhand comments about someone "asking for it" because of the way they are dressing or behaving.
*Offer to support the victim in reporting the abuse to the proper authorities and tell them that you will stand by them through the process of holding the abuser accountable.
When perpetrators of sexual abuse think that no one will believe their victims, they will continue to continue to harass and assault. So, anything that we can do let victims know that they will be believed and supported will begin let would-be abusers know that they won't get away with it.
As a therapist, I am certainly not immune to emotional distress and trauma. The biggest mass shooting ever to occur in the United States just took place in my hometown of Orlando at a nightclub that I have been to before. My friends/colleagues in mental health work at the very hospital where over 53 injured victims were taken and they are frantically trying to comfort distraught shooting victims and the family members who are looking for their loved ones who may be injured or dead. All the first responders who attended the scene may have trouble getting the picture of what they saw in the nightclub out of their heads. My own brain is struggling with the enormity of it all as this huge loss to our community sinks in even though I was safely home in bed when the whole event occurred.
A big part of my practice these days involves using a type of therapy called Eye Movement Desensitization and Reprocessing (EMDR) in my work with clients who have survived a trauma of some kind like rape, plane crashes, car crashes, physical abuse or witnessing a violent death. These clients have developed post-traumatic stress disorder (PTSD) and their symptoms include:
-Experiencing intrusive flashbacks or re-experiencing the traumatic event
-Avoiding the place where the trauma occurred or anything that reminds them of the event
-Feeling hyper-aroused which means they have trouble sleeping and feel jumpy and/or irritable
-Dreaming about the traumatic event
-Having panic attacks
When I think about all the recent victims of this mass shooting, I know that many of the survivors will develop PTSD in the coming weeks and months. Family members and loved ones of those who perished may also develop PTSD as a result of having to identify their bodies of their loved ones and grieving their unexpected and tragic loss. Not everyone develops PTSD as a result of experiencing or witnessing a traumatic event and we don't really know why that is. But, what I do know is that many people with PTSD suffer in silence for a long time before they go to their physician or a mental health professional for diagnosis and help.
If you or a loved one begins experiencing symptoms of PTSD after a traumatic event or loss, please don't ignore the symptoms or tell yourself that you just need to "suck it up and be strong." PTSD is a very treatable condition and the impact that untreated PTSD has on one's quality of life is profound.
My thoughts and prayers go out to all the victims of this senseless tragedy. I work with a lot of LGBT clients in my practice and I take comfort in knowing that our local LGBT community is very strong and that they will support each other as they heal.
Dana Nolan MS LMHC NCC
Licensed Mental Health Counselor
Altamonte Springs — Orlando
As we say goodbye to the year 2015 and welcome 2016, it is normal to reflect upon the past year and to plan for the future. We hope to leave behind the sad or hard times and wish for happier and healthier times in the coming year. The New Year is a time to pause and take stock of our life, our goals and our relationships with a view to make the future better.
The New Year is not the only time that we review our lives and try to make improvements. When we turn another year older, it is common to think about where we have come from and where we are going. Birthdays that end in a zero (like 40) or a five (like 65) may have more of an impact emotionally. When we are young, we imagine what our life will be like and what we will have achieved when we are 40 years old or if we will be able to retire when we are 65 years old.
Experiencing a loss like the death of a loved one or a divorce also leads to re-evaluating our life and re-adjusting our plans for the future as we adapt to our loss. It is important (both emotionally and psychologically) to pay attention to these times in life that lead us to pause and reflect .
Many times we simply begin down the road of life that starts when we finish high school and our life road may include college, military, career, marriage, kids, travel, etc. We can become so focused on staying on our "road" and getting to our destination that we forget to stop periodically and make sure that we are on the right road for us. When the New Year, our birthday or a loss makes us stop for a moment, it is a good opportunity to remind ourselves (or rediscover)  what is truly important to us (our values) and our goals in life. Some people may find that they are not living their lives according to their values or that they find their goals have changed somewhat. We can use these pauses to re-adjust our path and maybe change our direction a little bit so that we are living our lives authentically and reach our goals.
As a therapist, I truly love working with clients who have discovered that they need to re-adjust their path in life. These adjustments could be a career change or shift; it could be deciding that a committed relationship has become unhealthy or unhappy; it could be that we are not being the parents that we wish to be to our children.  In counseling we get to explore what is truly meaningful to us and forge a path to get there. When we set out in life as young adults, we may fail to take into account that what we truly want in life may change as we age. This is normal process and is only a bad thing when we fail to pay attention to how we have evolved as a person and fail to recognize that we need to change paths a little bit.
I hope that this holiday season and the New Year find my friends, family and clients happy and safe.
Happy New Year!
Dana Nolan MS LMHC NCC
Licensed Mental Health Counselor
Altamonte Springs — Orlando
Even though it is not even Thanksgiving yet, all you have to do is look around and you'll see that the Christmas season is upon us! Last evening I went with my family to see a holiday light display at Disney's Hollywood Studios in Orlando. We have gone each year for the last 7 years and have always enjoyed the amazing Christmas lights that dance with the music. Every year we take pictures as a family at the light show and either I am getting shorter or my children are getting taller!As we strolled slowly down the street looking at the lights, my husband and I danced and sang aloud to the Christmas carols which embarrassed my teenage sons!
We all tried very hard to pretend that the foamy bubbles floating from the sky were really snowflakes even though it was a balmy 65 degrees. It was fun to see the facial expressions of the young children in the crowd as the dancing lights came on for the first time! We told some families who had never seen the lights before about finding the Disney characters hidden within the lights. As a family we don't have too many holiday traditions, but the few that we have mean a lot to us and we have always tried to find the time to make them happen and to be mindful as we celebrate.
During my work as a psychotherapist (mental health therapist), I find that this time of year brings a burst of clients wanting to get it in to see me. It is usually due to depression, anxiety or family/relationship stressors which seem to increase during this busy time of year. Why would so many of us feel emotionally distressed during a time that is supposed to be a joyous? Most of us already have busy schedules and too much on our plate without adding on gift shopping, annual holiday parties and decorating our homes for the season. It is easy to get wrapped up in our "to-do" list and feel stressed so that we aren't really present during this time of year.
You may have heard of "mindfulness." It refers to being as aware as possible in your current situation and place. Sometimes we float through life spending too much time ruminating on the past or worrying about the future which means that we aren't enjoying today. There are many books and research articles about mindfulness and the emotional and physical benefits of practicing it. Rather than try and summarize all that information, I'd like to offer a few tips to help you be mindful during the holidays and all year round, as well.
1. Let go of trying to keep up with the "Jones" this season. Some people feel overwhelmed by trying to have the biggest or best holiday yard decorations or to make the perfect-looking Christmas cookies to give away to friends. Others feel pressured to get their children the latest must-have toys or gadgets (which are always on back order with Amazon!) Comparing our lives and possessions to others usually leads to a lower self esteem and feeling inferior which feeds pressure to "out-do" each other and can sometimes exacerbate underlying issues such as depression and anxiety. It is less stressful and more healthy to simply focus on those few activities that have the most meaning to your family and forget about trying to win the "best holiday decoration" award in your community.
2. Put reminders on your calendar to "Stop what you are doing and be aware of life around you." Re-read my description above about my family's visit to see the dancing lights. We stopped and watched the lights and listened to the music. We felt the temperature outside. My husband and I danced and sang in the middle of the crowd and didn't care what anyone thought about us. We made the effort to interact with people around us that we didn't even know and will never see again. THAT was how we were mindful…we stopped and simply paid attention and connected with what was around us.
3. Accept that you will probably feel some stress and anxiety in the next coming weeks. If we try to be more self-aware of our thoughts and feelings, then we can better cope with them. Unhelpful thoughts (I like to call them "shoulds") can lead us to feel pressured to do too much or try and make too many people happy. It is a good idea to question where these "shoulds" come from because they lead us to feel stressed out and also keep us from enjoying the moments of the season.
I hope that all of you have a happy, healthy and MINDFUL holiday season this year!
Dana Nolan
Licensed Mental Health Counselor